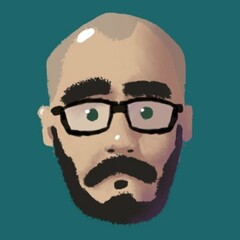 Ilia Kole
Freelance Background Artist / 2D & 3D Generalist
Utrecht, Netherlands
About
Freelance Background Artist / 2D & 3D Generalist
Clients I've worked with in the past:
Disney, Riot Games, Google, Facebook, Snapchat, Nissan, Toyota, GMC, Old Spice, Adidas, KLM, Nickelodeon, Jack Daniels, Intel, Dolby, American Express
Skills
Illustration
2D Animation
3D Animation
Software proficiency

Blender

Gravity Sketch

Cinema 4D

Photoshop

After Effects

Illustrator

Unity
Reel
Experience
- Background Illustrator for Lofi Studio

- Consulting CG Pipeline Technical Director at Lighthouse Studios

- illustration and animation for various companies

- Oversaw the entire animation pipeline from pitch and storyboard to final delivery as Animation Director / Lead Animator on large advertisement campaigns.

- Go-to guy for technical challenges on projects, from writing After Effects expressions and rigging to translating between developers and animators.

- R&D for 360/VR animation production workflow.

- Strengthened internal communication and sharing of work-in-progress within the global animation team of 37 animators by creating new Slack channels.